CONNECTICUT & LOCAL AREA
2015 UPCOMING CAR SHOWS
& EVENTS CALENDAR
Car Shows are in Green
Non-Auto Events are in Blue
Note: Listings may be subject to change. Please use contact information in each listing to confirm
If you know of a local Car Show or Event that is not posted here
or see incorrect information, Please email us!
Instructions to submit your event:
Please Email your auto related event.
Please follow the format of the listings below...
Month, Day, Year, Day of Week, City & State,
Event Title, Location, Time, Details & Contact info.
This will really help expedite the posting of your listing!
You may attach a flyer if you wish. Flyers MUST be PDF
or JPG formats and less than 200K in size.
Thank you.

Email the Car Show Hotline: Click Here!
---
Oct 17, 2015, Saturday, Meriden, CT.
Resceduled Due to Weather Forcast Until: Oct. 17th
Third Annual Car Show for our Alzheimer's and Dementia Neighborhood
MILLER MEMORIAL COMMUNITY, INC
360 Broad St., Meriden, CT 06450
11:00 a.m. to 3:00 p.m.
Music, raffles, food, trophies, and much more
NEW! CRAFT SHOW!
Show Car Admission $10
For information, please contact:
Linda Purcell at 203-237-8815 ext. 327

---
October 17, 2015, Saturday, Moodus, CT
Nathan Hale Ray High School 3rd Annual Project Grad Car Show
Heritage Park
Corner of Great Hillwood Road & Rt 149
Moodus, CT
Saturday, October 17th
Raindate October 18th
10 AM-3 PM
All Car Welcome!
Spectators FREE
Car Entries $10
Judging by Greg & Dean of Jeremiah Johnson's Trading & Speed Shop
Tea Cup Raffle, 50/50, Food, Music
ALL PROCEEDS SUPPORT A SAFE, DRUG & ALCOHOL FREE ALL NIGHT EVENING FOR SENIORS ON GRADUATION NIGHT
Flyer: Click Here
Contact:jbotteon@comcast.net

---
October 17, 2015, Saturday, Middleboro, MA
16th Annual New England Speed Meeting
"Gathering of the Faithful"
***Rain Date Oct. 18*** (Call if weather looks questionable)
CELEBRATE 16 YEARS OF "OL SKOOL" SPEED WITH US
Same Great Show - New location
ALL Pre 1960 RODS, CUSTOMS, VINTAGE RACE CARS AND ENTHUSIASTS ARE WELCOME
PEIRCE PLAYGROUND: 26 Jackson St (off Rt. 105) Middleboro, MA
Rt. 105 - Exit 4 on Rt. 495 - Easy access via Rt. 24, 44 & 495
At end of Rt. 105 exit ramp, follow Rt. 105 N approx 2 miles, turn right on Jackson St.
*** GPS address: 26 Jackson St. Middleboro, MA 02346 ***
All proceeds from food sales go to the Rochester Lions Club - great food & refreshments including "chowdah"
Nostalgic T-shirts, Sweatshirts, & Hoodies will be available
Tickets $10.00 each payable at the Gate (children under 12 FREE)
Vendor Space $25.00 (admits 2) - Limited space available, reserve early
*Goodie bags for the first 500 people*
See photos from last year's "Gathering" on the web at www.autonetnewengland.com
For more information contact: Jack Wegman Email: jackwegman@verizon.net
Phone: 508-888-3103
---
October 18, 2015, Sunday, Seymour, CT
The Seymour Lions Club 46th Annual Benefit Car Show,
Sunday, October 18, 2015,
8am-2pm, at Microboard Processing, 4 Progress Avenue, Seymour, CT 06483.
https://www.facebook.com/events/860964840658410/
All class of Antique, Custom, Stock, Hot Rod, Muscle, Street Rod, Classics, Trucks, Motorcycles are welcome
We will be presenting 75 Trophies along with 5 Special Awards from the Lieder family and a Special Prize for the Lions Pick of the show
http://www.e-clubhouse.org/sites/seymourct/
---
October 18, 2015, Sunday, New Canaan, CT
Caffeine & Carburetors @ Waveny Park,
a gathering of automotive enthusiasts
We are pleased to announce that the New Canaan Park and Rec Commission voted a recommendation to approve Caffeine and Carburetors for May 10th and October 18th at Waveny Park. This is great news!
Waveny Park is located at: 677 South Avenue
New Canaan, Connecticut 06840,
http://www.newcanaan.info/content/9492/9224/675/1531.aspx
http://caffeineandcarburetors.com/
---
October 18, 2015, Sunday, Oxford, CT
(Rain date November 1, 2015)
Start Time: 7:30AM (see rally time sheet for details)
Location: First Rally Point RT 67 Oxford, CT by Oxford Lumber
Event Title: 7th Annual Fall Cobra, Classic, & Hot Rod Rally
to Gillette Castle and Mohegan Sun Casino for Lunch
Benefit: Our Military Veteran Heroes and Veteran's Outreach
Mission Programs "Take a Vet Fishing" Program.
NEW THIS YEAR: Trophies Awarded:
Best in Show, Best Classic, Best Hot Rod, Most Miles Traveled.
Contact: Event Coordinator Gary Nevola 203-687-2863
cruisingclassiccars@gmail.com
---
October 18, 2015, Sunday, Old Saybrook, CT
and points beyond
The CVA's 17th Annual Fall Foliage Cruise
1111Boston Post Rd.(Rt.1), Old Saybrook, CT
From 9am to ???
Held rain or shine this event will begin at Old Saybrook High School, and will wind through the scenic roads of Connecticut with a few stops along the way. Please bring a picnic lunch. There will be a dinner after the cruise for those that are interested. Come and enjoy the colors of fall with us. For additional info please contact: Bill Arute 860-395-9964 bill@ctvwa.org or Chris Fox chris@ctvwa.org
---
October 18, 2015, Sunday, Milford, CT
6th Annual Cars for the Cure Car Show
Date: 10/18/2015
Time: 10:00 AM TO 3:00 PM
Stevens Ford Lincoln
717 Bridgeport Avenue
Milford, CT 06460
Event Description:
This car show supports the Susan G. Komen Breast Cancer Fund. The show will offer a variety of great food, oldies music, and amazing raffle prizes...all to raise money for a cure! Cars for the Cure expects to feature over 200 models from the 1910s-1980s, including hot rods, trucks, drag cars and even motorcycles!
For more information call 203-876-6464
See more at: https://milfordctcoc.wliinc30.com/events/eventdetail.aspx?eventid=766002#sthash.5Wp4RAJO.dpuf

---
October 18, 2015, Sunday, Staatsburg, NY
Mills Mansion Super Car Show
Last Year Had Over 800 Show Cars
9:00 AM - 3:00 PM
Beautiful setting right on the Hudson River
Not far from the Rhinebeck Fair Grounds
Last Years Show Photos:Click Here
75 MILLS MANSION DRIVE, Staatsburg, NY 12580
More info: Click Here
---
October 18, 2015, Sunday, Oxford, CT
Reminder 10/18/2015 is the day.
7th Annual Fall Rally Ride for Veterans Out Reach Programs
RAIN DATE: Nov 1, 2015
See Link For Details:
http://www.clubcobra.com/forums/new-england-cobra-enthusiasts/134635-7th-annual-cobra-classic-hot-rod-rally-ride.html
---
October 24th 2015, Saturday, Westport, CT
Car and Guitars at Dragone Motorcars with WPKN
We are having a great event at Dragone's on October 24.
The CarBob Show is broadcasting from 9-12 and we are looking to have a live studio audience as well.
Flyer: Click Here

---
October 24th 2015, Saturday, Milford Connecticut
Antique & Classic Car Show To Benefit The Center For Family Justice (preventing abuse) of Bridgeport,CT.
10am to 3pm At Lowe's in Milford,CT. 311 Old Gate Lane. Off 95 exit 40 North or South. Trophies,50/50
raffle. All cars welcome. $10.00 donation. Parking on pavement. Call Gary 203-870-5248 for show info.
Rain date Saturday October 25th 2015
---
October 24, 2015, Saturday, Hartford, CT
2nd Annual
Mayor Mike's Car Show at the Hooker Day Parade
Saturday, October 24th
Allyn and High Street in Downtown Hartford, CT
Starts at Noon
All vehicles welcome
$10 per car, Spectators free
Prizes by decade for 40's or before, 50's, 60's, 70's, 80's, 90's and 2000 to the present
Join us for a nice fall day in downtown Hartford, while Hooker Day Parade marches by.
http://www.hartford.com/carshow/
---
October 25, 2015, Sunday, Stratford, CT
31st Annual Toys For Tots Cruise
10 AM
The Riverview Restaurant
946 Ferry Blvd., Stratford
Bring a new unwrapped toy or supermarket Gift card
12:30 Police escorted cruise to Goodies Drive In, Milford, CT
Prizes, Food, Music, Fun!
Flyer: Click Here
---
October 25, 2015, Sunday, Guilford, CT
Moroso & Apple Pi Robotics Presents:
Vintage Car Show
10:00 AM - 3:00 PM
At the Moroso Performance Plant, Exit 59 off I-95, Guilford, CT
No Cut Off Year!
Trophies, Great Food, Music, Prizes, Fun for all!
Robot Demonstration
CT Seaport CC Trophy for Best Decorated Haloween Car
We will meet at the commuter parking lot, Exit 40 North off I-95 at 9:30 AM
and Convoy to the show. We will leave at 9:45 Sharp.
All are welcome to join our convoy!
Flyer: Click Here
---
October 25, 2015, Sunday, Hamden, CT
Last Glenwood Drive-in Cruise
October 25th 2015
Glenwood Drive-in , Last Cruise of the year. Sunday from 12 PM to 4 PM at Glenwood Drive-in, 2538 Whitney Ave, Hamden, Ct. Rain Date Sunday Nov.1st, 2015. Come have some fun at our last cruise of the year. DJ,Gift Certificates, Car Product Give a Ways, Dash Plaques, Trophies, Trophies, Trophies. All car makes welcome, No cut off year.
Last Wednesday cruise is October 14th. For more info, Call George Civitelli @ 203-288-5063

---
October 28, 2015 Wednesday, Norwalk, CT
Film Event
"Winning, the Racing Life of Paul Newman"
Acclaimed documentary by Adam Corolla
Hosted by New England Auto Museum
6:30 – 9:30PM
Pre-show beverages & hors d'oeuvres
After movie Q&A with Bob Sharp
Location: Stepping Stones Multi-Media Gallery
303 West Avenue, Norwalk, CT
(Next to Lockwood-Mathews Mansion Museum)
Tickets are $25.00 per person and can be purchased online at:
www.neautomuseum.org
Space is limited
---
October 29, 2015, Thursday, Westport, CT
CT Seaport Car Club
Monthly Meeting
Special Night change to Thursday due to another event at the VFW
7:30 PM
At VFW Post 399
465 Riverside Avenue
Westport, CT
For Members and People Who Want Join Our Club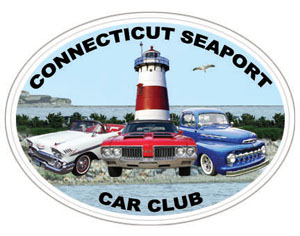 ---
October 30, 2015, Friday, Stratford, CT
Trunk or Treat
The Baldwin Center / Library Parking Lot
1000 West Broad Street
October 30th from 6pm-8pm
Local police will be on site as well.
If you would like to enter your car/trunk, please be at the location @ 5pm for setup.
Hello my name is Lawrence Reid I am the founder of Stonybrook Car Meets in Stratford. I would just like to inform you that myself and a few other clubs will be having a trunk or treat in the Baldwin Center parking lot on October 30th from 6pm – 8pm. A special thanks goes to Diane Puterski from the Baldwin Center for making this happen.
The Baldwin Center is providing a safe and secure place.
Local police will be on site as well.
If you would like to enter your car/trunk, please be at
the location @ 5pm for setup.
---
November 1, 2015, Sunday, Trumbull, CT
Fall Classic Car Show
at Plasko's Farm
670 Daniels Farm Road, Trumbull, CT
9 AM - 3 PM
1985 and older cars welcome
$10. Registration at the gate
Trophies - Great Food - Fun
Flyer: Click Here

---
November 8, 2015, Sunday, Bristol, CT
Connecticut Street Rod Association Fall Swap Meet,
Lake Compounce Parking Lot,
186 Enterprise Drive, Bristol, CT 06010,
6am-3pm, rain or shine. Info: 203-697-9113
http://www.csra.org/pages/events_list.php
---
November 24, 2015, Tuesday, Westport, CT
CT Seaport Car Club
Monthly Meeting
7:30 PM, Last Tuesday of the Month
At VFW Post 399
465 Riverside Avenue
Westport, CT
For Members and People Who Want Join Our Club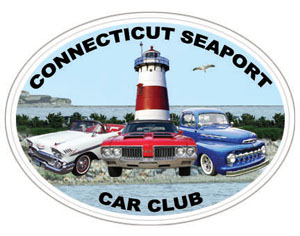 ---
December 29, 2015, Tuesday, Westport, CT
CT Seaport Car Club
Monthly Meeting
7:30 PM, Last Tuesday of the Month
At VFW Post 399
465 Riverside Avenue
Westport, CT
For Members and People Who Want Join Our Club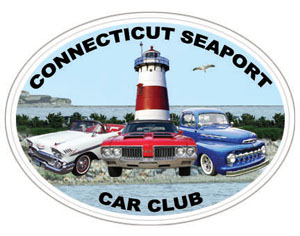 ---

epson printer cartridge