CONNECTICUT & LOCAL AREA
2014-2015 UPCOMING CAR SHOWS
& EVENTS CALENDAR
Shows are in Green
Non-Auto Events are in Blue
Note: Listings may be subject to change. Please use contact information in each listing to confirm
If you know of a local Car Show or Event that is not posted here
or see incorrect information, Please email us!
Instructions to submit your event:
Please Email your auto related event.
Please follow the format of the listings below...
Month, Day, Year, Day of Week, City & State,
Event Title, Location, Time, Details & Contact info.
This will really help expedite the posting of your listing!
You may attach a flyer if you wish. Flyers MUST be PDF
or JPG formats and less than 200K in size.
Thank you.

Email the Car Show Hotline: Click Here!
---
---
December 20, 2014, Saturday, Westport, CT
WPKN Live Broadcast
The Car Bob Show
9-11 AM
At Dragone Classic Motorcars
176 Post Road West
Westport, CT 06880
Be part of the live audience.
Everyone welcome.

---
December 30, 2014, Tuesday, Westport, CT
CT Seaport Car Club
Monthly Meeting
For Members & People Who Want to Join The Club
7:30 PM
at
VFW Post 399 Joseph J. Clinton Post
465 Riverside Avenue
Westport, CT 06880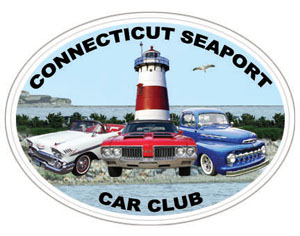 ---
2015
---
January 5, 2015, Monday, Bridgeport, CT
Boothe Park Car Show Planning Meeting
6:30 PM
at Port 5 Naval Veterans
69 Brewster Street, Bridgeport, CT
Info: Rich Iannucci 203-610-3330
If you would like to help with the car show, please attend.
---
May 17, 2015, Sunday, Stratford, CT
6th Annual Boothe Park Benefit Antique & Classic Car Show
5744 Main Street Putney, Stratford, CT
Best Show Ever This Year!
Dash Plaques - Awesome Goody Bags - Many Trophies - Music - Great Food
Bake Sale - Ballot Voting - Veterans Flag raising Ceremony
Vendors
No Cut Off Year - All Show Cars Welcome
9:00 AM - 4:00 PM
Supported by Port 5 Naval Veterans
Info: Rich 203-610-3330
Flyer: Click Here
---
May 21, 2015, Thursday, Bridgeport, CT
Naval Veterans Car Show & Cruise Night
Hosted by the Port 5 Naval Veterans and
The Connecticut Seaport Car Club
at Port 5 Naval Veterans
69 Brewster Street, Bridgeport, CT
6-9 PM
Park your show car on the waterfront and enjoy Great Food & Refreshments,
Music, Prizes, 3 Trophies per night and More!
5 nights this season...
May 21, Thursday
June 15, Monday
July 16, Thursday
Aug 17, Monday
Sept 17, Thursday - Dash Plaque Night!
Parking is Limited to 45 Show Cars only. No Cut Off Year!
Gates close when lot is full.
Info: Rich 203-610-3330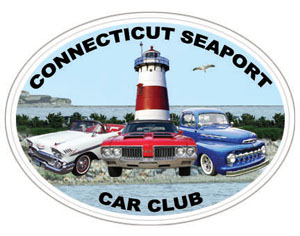 ---
June 15, 2015, Monday, Bridgeport, CT
Naval Veterans Car Show & Cruise Night
Hosted by the Port 5 Naval Veterans and
The Connecticut Seaport Car Club
at Port 5 Naval Veterans
69 Brewster Street, Bridgeport, CT
6-9 PM
Park your show car on the waterfront and enjoy Great Food & Refreshments,
Music, Prizes, 3 Trophies per night and More!
5 nights this season...
May 21, Thursday
June 15, Monday
July 16, Thursday
Aug 17, Monday
Sept 17, Thursday - Dash Plaque Night!
Parking is Limited to 45 Show Cars only. No Cut Off Year!
Gates close when lot is full.
Info: Rich 203-610-3330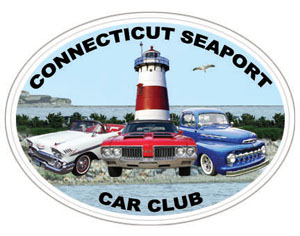 ---
July 16, 2015, Thursday, Bridgeport, CT
Naval Veterans Car Show & Cruise Night
Hosted by the Port 5 Naval Veterans and
The Connecticut Seaport Car Club
at Port 5 Naval Veterans
69 Brewster Street, Bridgeport, CT
6-9 PM
Park your show car on the waterfront and enjoy Great Food & Refreshments,
Music, Prizes, 3 Trophies per night and More!
5 nights this season...
May 21, Thursday
June 15, Monday
July 16, Thursday
Aug 17, Monday
Sept 17, Thursday - Dash Plaque Night!
Parking is Limited to 45 Show Cars only. No Cut Off Year!
Gates close when lot is full.
Info: Rich 203-610-3330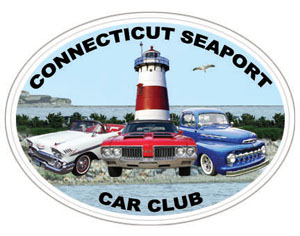 ---
August 17, 2015, Monday, Bridgeport, CT
Naval Veterans Car Show & Cruise Night
Hosted by the Port 5 Naval Veterans and
The Connecticut Seaport Car Club
at Port 5 Naval Veterans
69 Brewster Street, Bridgeport, CT
6-9 PM
Park your show car on the waterfront and enjoy Great Food & Refreshments,
Music, Prizes, 3 Trophies per night and More!
5 nights this season...
May 21, Thursday
June 15, Monday
July 16, Thursday
Aug 17, Monday
Sept 17, Thursday - Dash Plaque Night!
Parking is Limited to 45 Show Cars only. No Cut Off Year!
Gates close when lot is full.
Info: Rich 203-610-3330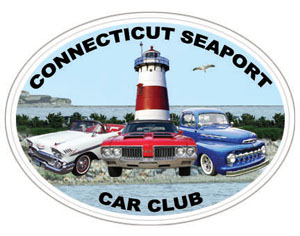 ---
September 17, 2015, Thursday, Bridgeport, CT
Dash Plaque Night
Naval Veterans Car Show & Cruise Night
Hosted by the Port 5 Naval Veterans and
The Connecticut Seaport Car Club
at Port 5 Naval Veterans
69 Brewster Street, Bridgeport, CT
6-9 PM
Park your show car on the waterfront and enjoy Great Food & Refreshments,
Music, Prizes, 3 Trophies per night and More!
5 nights this season...
May 21, Thursday
June 15, Monday
July 16, Thursday
Aug 17, Monday
Sept 17, Thursday - Dash Plaque Night!
Parking is Limited to 45 Show Cars only. No Cut Off Year!
Gates close when lot is full.
Info: Rich 203-610-3330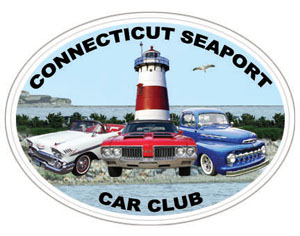 ---

epson printer cartridge