CONNECTICUT & LOCAL AREA
2015 UPCOMING CAR SHOWS
& EVENTS CALENDAR
Shows are in Green
Non-Auto Events are in Blue
Note: Listings may be subject to change. Please use contact information in each listing to confirm
If you know of a local Car Show or Event that is not posted here
or see incorrect information, Please email us!
Instructions to submit your event:
Please Email your auto related event.
Please follow the format of the listings below...
Month, Day, Year, Day of Week, City & State,
Event Title, Location, Time, Details & Contact info.
This will really help expedite the posting of your listing!
You may attach a flyer if you wish. Flyers MUST be PDF
or JPG formats and less than 200K in size.
Thank you.

Email the Car Show Hotline: Click Here!
---
February 3, 2015, Tuesday, Westport, CT
Rescheduled from last week
CT Seaport Car Club
Monthly Meeting
7:30 PM, Last Tuesday of the Month
At VFW Post 399
465 Riverside Avenue
Westport, CT
For Members and People Who Want Join Our Club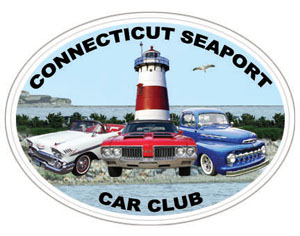 ---
February 21st 22nd 2015, Saturday & Sunday, Harrisburg, PA
37th Annual Motorama Events
Harrisburg Farm Show Complex
2300 N. Cameron Street | Harrisburg, PA 17110
Saturday 2/15 9AM-10PM & Sunday 2/16 9AM-5PM
The 37th Annual Motorama Events is going to be record breaking. From national championship race cars to national Ridler Award contending show cars, the best of the best will converge for the nation's largest all indoor races and car shows event. Arenacross, go kart and quarter midget racing will all be returning with more class options and competitive racing than ever before. With a short course specific track electric remote control racers are going to be in for some competitive exciting racing. Be sure to check out the Rod and Custom Hall which will be packed with 300+ show vehicles and some outrageous interactive activities from the United States Air Force. If you're into racing swing by the Speed Show to see some of the Northeast's hottest dirt track cars, trail trucks and drag racing machines up close and personal. Also just confirmed is the that Steelers Wide receiver Antonio Brown will be joining us for Motorama on Sunday February 22nd.
https://www.motoramaevents.com/node/76
---
February 23, 2015, Monday, Bridgeport, CT
Boothe Memorial Park Car SHow Planning Meeting
6:30 PM
All who want to help with the show should attend
at Port 5 Naval Veterans
69 Brewster Street, Bridgeport, CT

---
February 24, 2015, Tuesday, Westport, CT
CT Seaport Car Club
Monthly Meeting
7:30 PM, Last Tuesday of the Month
At VFW Post 399
465 Riverside Avenue
Westport, CT
For Members and People Who Want Join Our Club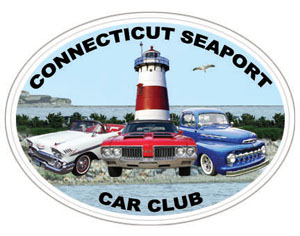 ---
March 31, 2015, Tuesday, Westport, CT
CT Seaport Car Club
Monthly Meeting
7:30 PM, Last Tuesday of the Month
At VFW Post 399
465 Riverside Avenue
Westport, CT
For Members and People Who Want Join Our Club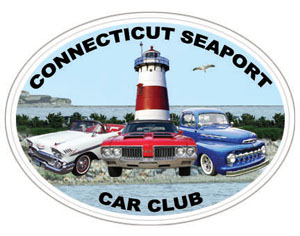 ---
April 28, 2015, Tuesday, Westport, CT
CT Seaport Car Club
Monthly Meeting
7:30 PM, Last Tuesday of the Month
At VFW Post 399
465 Riverside Avenue
Westport, CT
For Members and People Who Want Join Our Club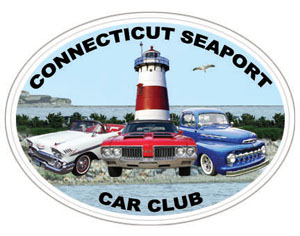 ---

April 30, 2015, Thursday, Norwalk, CT
Eagles Cruise Night
Come Out & Join the Fun!
Hosted by The CT Seaport Car Club
Selected Thursday Evenings
6-9 PM
At Eagles Club, 6 Mott Ave., Norwalk, CT
All Show Cars Welcome - No Cut Off Year!
Trophies at Every Cruise
Food & Beverages Available
Flyer: Click Here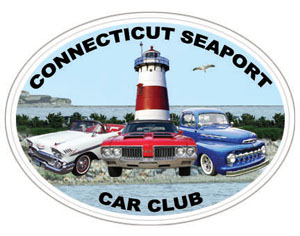 ---

May 14, 2015, Thursday, Norwalk, CT
Eagles Cruise Night
Come Out & Join the Fun!
Hosted by The CT Seaport Car Club
Selected Thursday Evenings
6-9 PM
At Eagles Club, 6 Mott Ave., Norwalk, CT
All Show Cars Welcome - No Cut Off Year!
Trophies at Every Cruise
Food & Beverages Available
Flyer: Click Here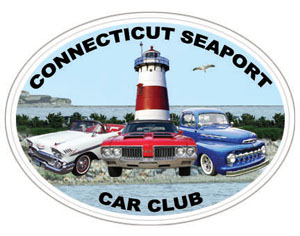 ---
May 17, 2015, Sunday, Stratford, CT
6th Annual Boothe Park Benefit Antique & Classic Car Show
5744 Main Street Putney, Stratford, CT
Best Show Ever This Year!
Dash Plaques - Awesome Goody Bags - Many Trophies - Music - Great Food
Bake Sale - Ballot Voting - Veterans Flag raising Ceremony
Vendors
No Cut Off Year - All Show Cars Welcome
9:00 AM - 4:00 PM
Supported by Port 5 Naval Veterans
Info: Rich 203-610-3330
Flyer: Click Here
---
May 21, 2015, Thursday, Bridgeport, CT
Naval Veterans Car Show & Cruise Night
Hosted by the Port 5 Naval Veterans and
The Connecticut Seaport Car Club
at Port 5 Naval Veterans
69 Brewster Street, Bridgeport, CT
6-9 PM
Park your show car on the waterfront and enjoy Great Food & Refreshments,
Music, Prizes, 3 Trophies per night and More!
5 nights this season...
May 21, Thursday
June 15, Monday
July 16, Thursday
Aug 17, Monday
Sept 17, Thursday - Dash Plaque Night!
Parking is Limited to 45 Show Cars only. No Cut Off Year!
Gates close when lot is full.
Info: Rich 203-610-3330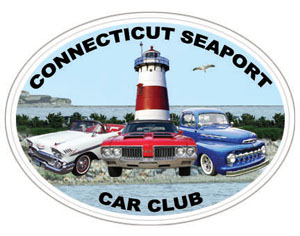 ---
May 26, 2015, Tuesday, Westport, CT
CT Seaport Car Club
Monthly Meeting
7:30 PM, Last Tuesday of the Month
At VFW Post 399
465 Riverside Avenue
Westport, CT
For Members and People Who Want Join Our Club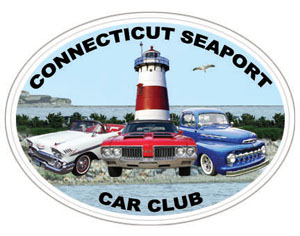 ---

May 28, 2015, Thursday, Norwalk, CT
Eagles Cruise Night
Come Out & Join the Fun!
Hosted by The CT Seaport Car Club
Selected Thursday Evenings
6-9 PM
At Eagles Club, 6 Mott Ave., Norwalk, CT
All Show Cars Welcome - No Cut Off Year!
Trophies at Every Cruise
Food & Beverages Available
Flyer: Click Here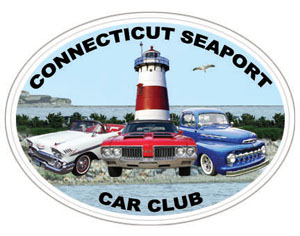 ---

June 11, 2015, Thursday, Norwalk, CT
Eagles Cruise Night
Come Out & Join the Fun!
Hosted by The CT Seaport Car Club
Selected Thursday Evenings
6-9 PM
At Eagles Club, 6 Mott Ave., Norwalk, CT
All Show Cars Welcome - No Cut Off Year!
Trophies at Every Cruise
Food & Beverages Available
Flyer: Click Here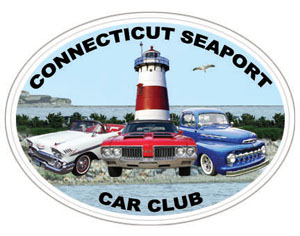 ---
June 15, 2015, Monday, Bridgeport, CT
Naval Veterans Car Show & Cruise Night
Hosted by the Port 5 Naval Veterans and
The Connecticut Seaport Car Club
at Port 5 Naval Veterans
69 Brewster Street, Bridgeport, CT
6-9 PM
Park your show car on the waterfront and enjoy Great Food & Refreshments,
Music, Prizes, 3 Trophies per night and More!
5 nights this season...
May 21, Thursday
June 15, Monday
July 16, Thursday
Aug 17, Monday
Sept 17, Thursday - Dash Plaque Night!
Parking is Limited to 45 Show Cars only. No Cut Off Year!
Gates close when lot is full.
Info: Rich 203-610-3330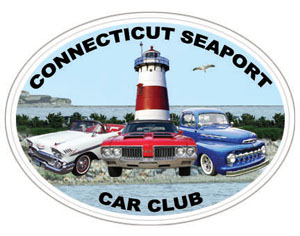 ---

June 25, 2015, Thursday, Norwalk, CT
Eagles Cruise Night
Come Out & Join the Fun!
Hosted by The CT Seaport Car Club
Selected Thursday Evenings
6-9 PM
At Eagles Club, 6 Mott Ave., Norwalk, CT
All Show Cars Welcome - No Cut Off Year!
Trophies at Every Cruise
Food & Beverages Available
Flyer: Click Here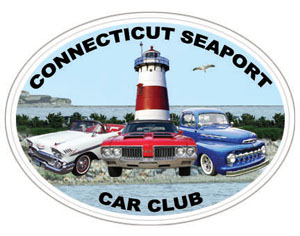 ---
June 30, 2015, Tuesday, Westport, CT
CT Seaport Car Club
Monthly Meeting
7:30 PM, Last Tuesday of the Month
At VFW Post 399
465 Riverside Avenue
Westport, CT
For Members and People Who Want Join Our Club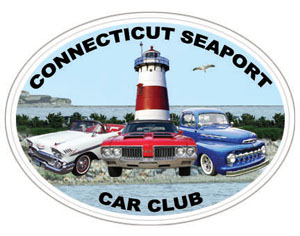 ---

July 2, 2015, Thursday, Norwalk, CT
Eagles Cruise Night
Come Out & Join the Fun!
Hosted by The CT Seaport Car Club
Selected Thursday Evenings
6-9 PM
At Eagles Club, 6 Mott Ave., Norwalk, CT
All Show Cars Welcome - No Cut Off Year!
Trophies at Every Cruise
Food & Beverages Available
Flyer: Click Here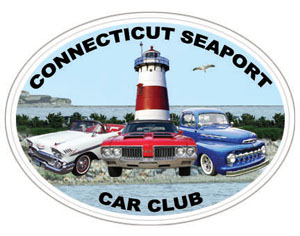 ---
July 16, 2015, Thursday, Bridgeport, CT
Naval Veterans Car Show & Cruise Night
Hosted by the Port 5 Naval Veterans and
The Connecticut Seaport Car Club
at Port 5 Naval Veterans
69 Brewster Street, Bridgeport, CT
6-9 PM
Park your show car on the waterfront and enjoy Great Food & Refreshments,
Music, Prizes, 3 Trophies per night and More!
5 nights this season...
May 21, Thursday
June 15, Monday
July 16, Thursday
Aug 17, Monday
Sept 17, Thursday - Dash Plaque Night!
Parking is Limited to 45 Show Cars only. No Cut Off Year!
Gates close when lot is full.
Info: Rich 203-610-3330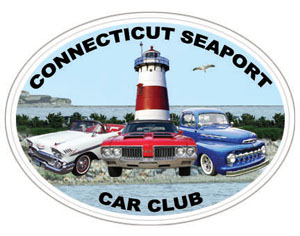 ---

July 23, 2015, Thursday, Norwalk, CT
Eagles Cruise Night
Come Out & Join the Fun!
Hosted by The CT Seaport Car Club
Selected Thursday Evenings
6-9 PM
At Eagles Club, 6 Mott Ave., Norwalk, CT
All Show Cars Welcome - No Cut Off Year!
Trophies at Every Cruise
Food & Beverages Available
Flyer: Click Here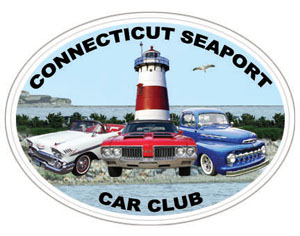 ---
July 28, 2015, Tuesday, Westport, CT
CT Seaport Car Club
Monthly Meeting
7:30 PM, Last Tuesday of the Month
At VFW Post 399
465 Riverside Avenue
Westport, CT
For Members and People Who Want Join Our Club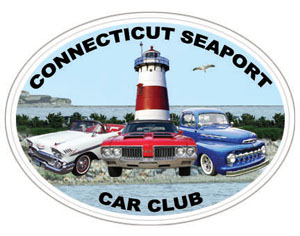 ---

August 6, 2015, Thursday, Norwalk, CT
Eagles Cruise Night
Come Out & Join the Fun!
Hosted by The CT Seaport Car Club
Selected Thursday Evenings
6-9 PM
At Eagles Club, 6 Mott Ave., Norwalk, CT
All Show Cars Welcome - No Cut Off Year!
Trophies at Every Cruise
Food & Beverages Available
Flyer: Click Here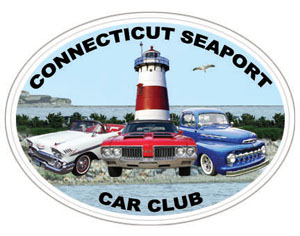 ---
August 17, 2015, Monday, Bridgeport, CT
Naval Veterans Car Show & Cruise Night
Hosted by the Port 5 Naval Veterans and
The Connecticut Seaport Car Club
at Port 5 Naval Veterans
69 Brewster Street, Bridgeport, CT
6-9 PM
Park your show car on the waterfront and enjoy Great Food & Refreshments,
Music, Prizes, 3 Trophies per night and More!
5 nights this season...
May 21, Thursday
June 15, Monday
July 16, Thursday
Aug 17, Monday
Sept 17, Thursday - Dash Plaque Night!
Parking is Limited to 45 Show Cars only. No Cut Off Year!
Gates close when lot is full.
Info: Rich 203-610-3330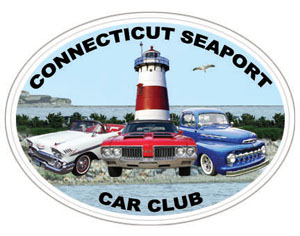 ---

August 20, 2015, Thursday, Norwalk, CT
Eagles Cruise Night
Come Out & Join the Fun!
Hosted by The CT Seaport Car Club
Selected Thursday Evenings
6-9 PM
At Eagles Club, 6 Mott Ave., Norwalk, CT
All Show Cars Welcome - No Cut Off Year!
Trophies at Every Cruise
Food & Beverages Available
Flyer: Click Here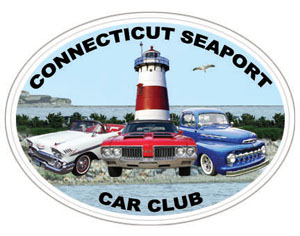 ---
August 25, 2015, Tuesday, Westport, CT
CT Seaport Car Club
Monthly Meeting
7:30 PM, Last Tuesday of the Month
At VFW Post 399
465 Riverside Avenue
Westport, CT
For Members and People Who Want Join Our Club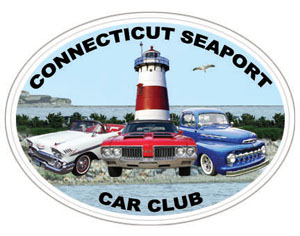 ---

September 3, 2015, Thursday, Norwalk, CT
Eagles Cruise Night
Come Out & Join the Fun!
Hosted by The CT Seaport Car Club
Selected Thursday Evenings
6-9 PM
At Eagles Club, 6 Mott Ave., Norwalk, CT
All Show Cars Welcome - No Cut Off Year!
Trophies at Every Cruise
Food & Beverages Available
Flyer: Click Here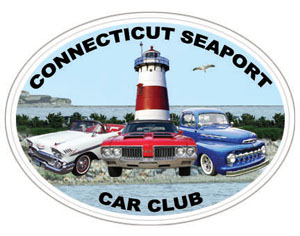 ---
September 17, 2015, Thursday, Bridgeport, CT
Dash Plaque Night
Naval Veterans Car Show & Cruise Night
Hosted by the Port 5 Naval Veterans and
The Connecticut Seaport Car Club
at Port 5 Naval Veterans
69 Brewster Street, Bridgeport, CT
6-9 PM
Park your show car on the waterfront and enjoy Great Food & Refreshments,
Music, Prizes, 3 Trophies per night and More!
5 nights this season...
May 21, Thursday
June 15, Monday
July 16, Thursday
Aug 17, Monday
Sept 17, Thursday - Dash Plaque Night!
Parking is Limited to 45 Show Cars only. No Cut Off Year!
Gates close when lot is full.
Info: Rich 203-610-3330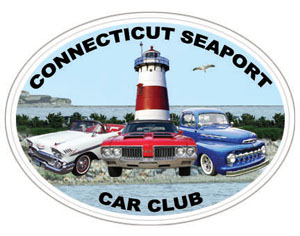 ---

September 24, 2015, Thursday, Norwalk, CT
Eagles Cruise Night
Come Out & Join the Fun!
Hosted by The CT Seaport Car Club
Selected Thursday Evenings
6-9 PM
At Eagles Club, 6 Mott Ave., Norwalk, CT
All Show Cars Welcome - No Cut Off Year!
Trophies at Every Cruise
Food & Beverages Available
Flyer: Click Here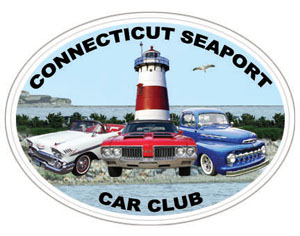 ---
September 29, 2015, Tuesday, Westport, CT
CT Seaport Car Club
Monthly Meeting
7:30 PM, Last Tuesday of the Month
At VFW Post 399
465 Riverside Avenue
Westport, CT
For Members and People Who Want Join Our Club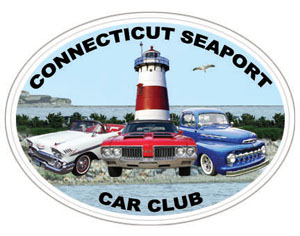 ---

October 8, 2015, Thursday, Norwalk, CT
Eagles Cruise Night
Come Out & Join the Fun!
Hosted by The CT Seaport Car Club
Selected Thursday Evenings
6-9 PM
At Eagles Club, 6 Mott Ave., Norwalk, CT
All Show Cars Welcome - No Cut Off Year!
Trophies at Every Cruise
Food & Beverages Available
Flyer: Click Here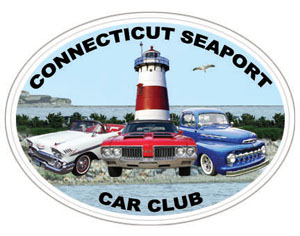 ---
October 27, 2015, Tuesday, Westport, CT
CT Seaport Car Club
Monthly Meeting
7:30 PM, Last Tuesday of the Month
At VFW Post 399
465 Riverside Avenue
Westport, CT
For Members and People Who Want Join Our Club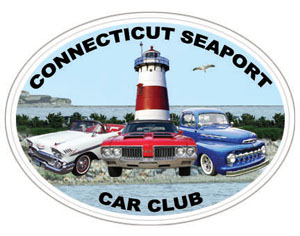 ---
November 24, 2015, Tuesday, Westport, CT
CT Seaport Car Club
Monthly Meeting
7:30 PM, Last Tuesday of the Month
At VFW Post 399
465 Riverside Avenue
Westport, CT
For Members and People Who Want Join Our Club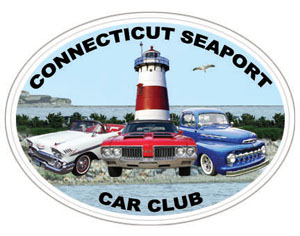 ---
December 29, 2015, Tuesday, Westport, CT
CT Seaport Car Club
Monthly Meeting
7:30 PM, Last Tuesday of the Month
At VFW Post 399
465 Riverside Avenue
Westport, CT
For Members and People Who Want Join Our Club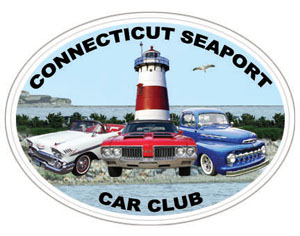 ---

epson printer cartridge