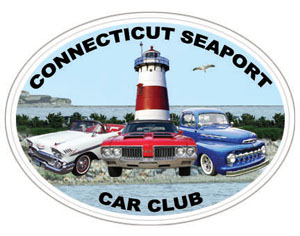 2013 CRUISE NIGHTS

Summer Cruise Nights
Presented by The Connecticut Seaport Car Club
At Dragone Classic Motorcars
179 Post Road West
Westport, CT 06880
Exit 17 off 1-95
Food - Music - 3 Trophies Every Cruise
All Show Cars Welcome - No Cut Off Year
No Rain Dates

SPONSORED BY DRAGONE CLASSIC MOTORCARS OF WESTPORT
Bring a small beverage cooler, lawn chair and your car and join us. In the summer. All show cars are welcome, regardless of club membership or build year. Follow the rules listed above and you'll find a great group of fellow car enthusiasts to "talk shop" with or just hang out!
Thanks! Please Come On Down & Enjoy!
Spectators Welcome!
CRUISE NIGHT PHOTOS FROM THE PAST
Click on any photo to enlarge
MORE CRUISE NIGHT PHOTOS FROM PRIOR YEARS: CLICK HERE!